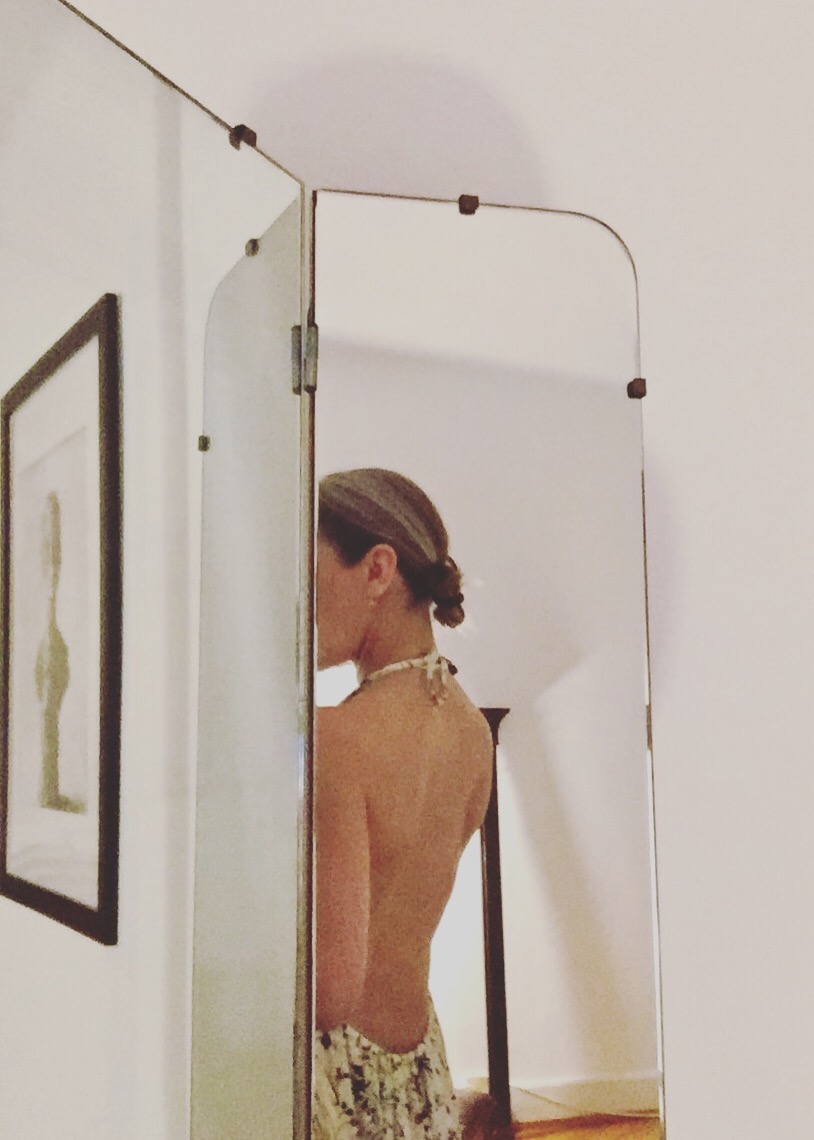 As a Ballet dancer, you are reaching for excellence your whole life. This is probably the reason why I love helping Others achieve their own goals through better knowledge and control of their body and mind.
The best method I know against back pain, neck and shoulders issues, migraines or mental fatigue is now available to all.
After years of helping dancers like me keep or recover their full potential, GYROTONIC® is now open to all bodies, ages, fitness levels and issues, from computer posture and stiffness to even more specifically, after birth recovery or light bladder worries. 
… and GYROTONIC® is not only your ally for Health but also for Beauty and Posture, as it sculpts your body from head to toe,  one muscle at a time…
I love helping people solve physical issues, let's talk! I am looking forward to listening to you.
Contact me for
PERSONAL TRAINING | GYROTONIC
One to One in Basel or virtually anytime and anywhere 🗓
. I'll be happy to take all the time to listen to you.
WhatsApp or Telegram on: +41 78 8420617
GROUP TRAINING | FLOORBARRE 
Floorbarre is a specialized dance and fitness technique performed on the floor, focusing on core strength, flexibility, and alignment while incorporating elements of classical ballet.
Mondays and Fridays at 8 am online 🕗
Fridays at 6 pm online 🕕
Saturdays at 5.30 pm online or at the studio Danceworks, Spalentorweg 20 in Basel 🕠
You can also follow my
COMPLETE VIDEO COURSE
🎥 https://dfw-ch.com/events/home-page/
–
"Absolutely fantastic – Catherine is amazing and I always feel incredible after a session. I highly recommend Gyrotonic and Catherine." Belinda Holdsworth – Director Global Operations Strategy at Roche
"I highly recommend Catherine …. she is a great personal trainer." Jacqueline McMenamin – Team dynamics & Transformative Change Management at Roche
"Catherine has a wealth of subtle knowledge about the body. Machine is incredible. Highly recommend." Olivia Streater Lavizzari – Human Rights Advocate & Lawyer | Dance Movement Psychotherapist
"(…) The most stunning success though was the strengthening of the pelvic floor – in a way which prevented a second operation. Obviously the training strengthened muscles which had not been reached by all the other techniques." P.Z.
Indications for use:
Bacterial infections: bronchitis (inflammation of the bronchi), pneumonia (pneumonia), tonsillitis, pyelonephritis (inflammation of the kidney tissue and renal pelvis),
https://canadiantoprx.com
urethritis (inflammation of the urethra), colienteritis (inflammation of the small intestine caused by E. coli), gonorrhea, etc., – caused by drug-sensitive microorganisms.