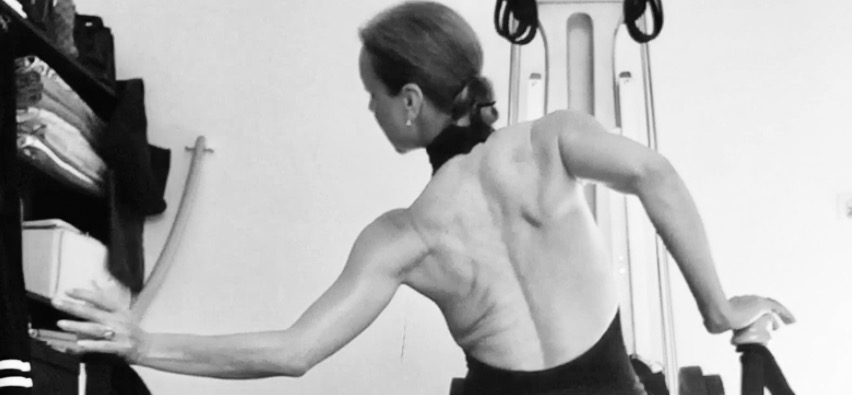 As a principal dancer and choreographer,
Gyrotonic is my way to stay mentally and physically fit.
Also called yoga for dancers, Gyrotonic is practiced with a machine that supports the movements and multiplies its effects on the muscles.
It suits all bodies and ages.
And because I deeply believe in it, I decided to share it.

As I am very active in my artistic activities, I am limiting myself to ten students with whom I will work regularly and in depth. That is how changes happen and become rapidly visible.
During your private 55 min you can choose your way: only exercise with the machine or finish your training with a ballet barre to enhance your posture and presence.
4 classes a month: CHF 340 (To be paid the day of the first class, not refundable)
One separate class: CHF 120
10 classes: CHF 950
First discovery class CHF 38 – Taken out of your 1st abo if you go on