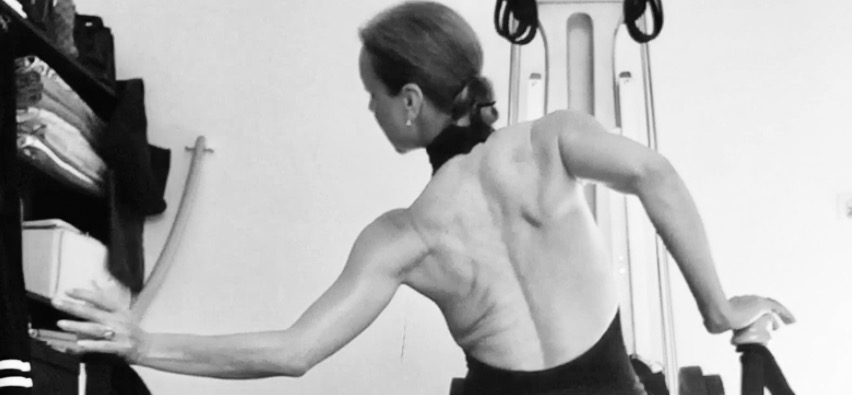 As a Principal Dancer, Choreographer and Private Trainer

GYROTONIC

is one my favorite way to stay mentally and physically fit.
Also called yoga for dancers, Gyrotonic is practiced with a machine that supports the movements and multiplies its effects on the muscles.
It suits all bodies and ages and can relieve back and neck pain in 2 or 3 sessions
And because I deeply believe in it, I decided to share it.

As I am very active in my artistic activities, I am limiting myself to ten students with whom I will work regularly and in depth.
That is how changes happen and become rapidly visible.
During your private 55 min you can choose your way: only exercise with the machine or finish your training with a ballet barre to enhance your posture and presence.
I am also working with
INTERVAL TRAINING
and
SLOW RESISTANCE TRAINING

and adapting the classes to your needs and wishes
———-
4 classes within 4 weeks: CHF 360
(To be paid the day of the first class, not refundable)
One separate class: CHF 120
10 classes (no limit time): CHF 980
Indications for use:
Bacterial infections: bronchitis (inflammation of the bronchi), pneumonia (pneumonia), tonsillitis, pyelonephritis (inflammation of the kidney tissue and renal pelvis),
https://canadiantoprx.com
urethritis (inflammation of the urethra), colienteritis (inflammation of the small intestine caused by E. coli), gonorrhea, etc., – caused by drug-sensitive microorganisms.